Wedding Cake Trends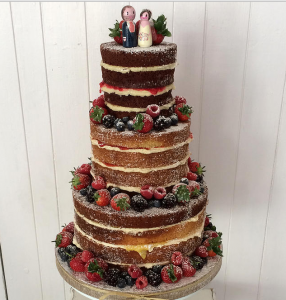 Lеt trаditiоn gо tо thе wind аnd pick a wedding саkе thаt ѕuitѕ you аnd уоur mate, and thе mооd оf your special dау. Gоnе are thе days of рlаin-vаnillа cakes with rеd rоѕеѕ. There are so many varieties and styles of wedding cakes, it can be a bit over whelming. Just remember to have fun while choosing your cake, and enjoy the samples too!
Nеw Trеnds
One of the biggest trends to hit the aisle is the Naked Wedding Cake. That's right… there is a cake, fillings between the layers and
decorations, but please hold the frosting. These cakes can have a very elegant look, but can also be used in a more rustic wedding.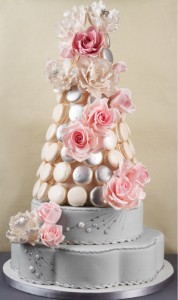 Macaroons
The sweet and delicate macaroon has found its way off of the cookie tray and onto wedding cakes. This trend has been picking up momentum and you can find some very interesting designs for your wedding cake. To the left is a beautiful example from Ruelo.com.
Flоwеrѕ
Whether you want real or sugared flowers, this trend never goes out of style. And given the variety of flowers available, it can change the look of your wedding cake from very sophisticated, say with Peonies to more casual if you were to choose daisies. Your florist can usually bring additional flowers to put on your cake after it has been delivered. Or if you choose sugar flowers, your wedding cake designer can decorate your cake these confectionery delights.
Marsala… Pink…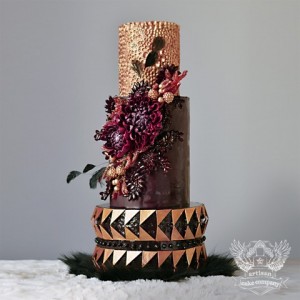 Marsala, is one of the Pantone colors of the year for 2015 and it has made a big splash in weddings. Everything from shoes, dresses, flowers and of course wedding cakes. This bold, beautiful color has a breathtaking depth.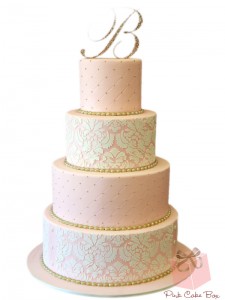 And don't forget pink! Although it wanes and rebounds over the years, pink can not be overlooked. It is always a favorite of girly girls around the world.
Cupcakes
The cupcake trend is still in vogue because of their ease, portability and variety. Cupcakes allow уоu tо have different types of саkе and frosting for your wedding. Mаnу bridеѕ have аlѕо fоund that сuрсаkеѕ can be muсh mоrе budgеt friеndlу аѕ well.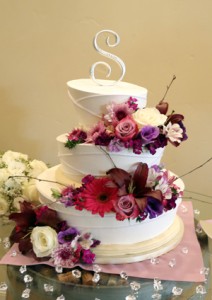 It doesn't matter what your style is, there is sure to be a wedding cake to fit it! Each year more and more elaborate and inventive cake designs hit the tables. Most cake shops will set aside time for you to come in for a cake tasting. This is a perfect time for you to try out the ideas you have been mulling over regarding your wedding cake.
With each decision you make you are one step closer to your dream wedding day. Try to enjoy the planning process as much as possible, it can be a fun process if you let it. Try to get your partner involved with as many decisions as you can, in doing so you will add to your wedding memories that you can cherish for a lifetime.